I define parasites as all of the above: big, medium, small. Some people call them germs, they are still parasites. Worms are parasites and they may have bacteria as their own parasites. While bacteria may usually have parasites within them: viruses.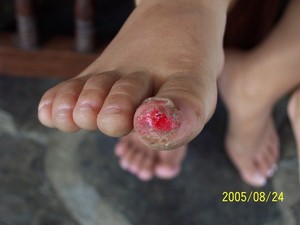 Until the 1960s, people usually de-wormed themselves and their children on an a regular basis. Today in 2007, de-worming is RARE. De-worming is out of fashion. This is wrong. Livestock raisers schedule the de-worming of their animals. Humans have forgotten to de-worm. This does not mean that the parasites have forgotten to infest. This means parasites are have a field day infesting people unabatedly in the 21st century.
A very simple and straightforward enlightening discussion about the dangers and pervasiveness of parasites in humans is discussed by Dr. Hulda Clark in her books, in the website of www.humaworm.com and in the website of the Barefoot Herbalist.
Parasites are everywhere, worms, ticks, mites, bacteria, viruses, fungi, protozoa, you name it, we have it.
From www.humaworm.com: FACT: OVER 90% OF AMERICANS HAVE PARASITES, FACT: IT'S THE PARASITE'S JOB TO REMAIN HIDDEN & UNDETECTED, FACT: WE WORM OUR PETS BI-ANNUALLY- HUMANS ARE ANIMALS TOO- WE NEED TO GET WORMED NOW!!
Along with polluting our bodies with solvents, heavy metals, and with constipation, the body's terrain becomes ripe for parasite overgrowth.
Dr. Royal Rife, with his most powerful self invented optical microscopes in the 1930s identified the BX Virus as the cause of cancer. In 1995, Dr. Hulda Clark with her synchronometer detecting the bio-radiation of living things exploded with a bang with her book: The Cure for All Diseases stating that there are two main problems with our health today: Parasites and Pollution.
A polluted / acidic (low pH) terrain becomes a fertile breeding ground for parasites such as the fluke worms, tape worms and other variants in all their stages of growth. Within them are bacteria. And within bacteria are viruses. All of them are parasites.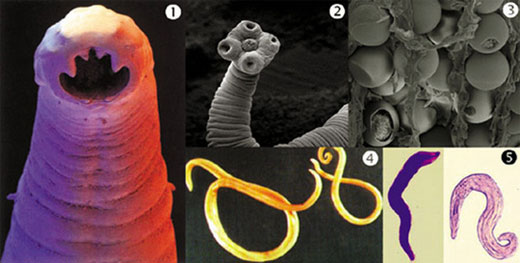 Intestinal Parasites image from www.chineseenergytherapy.co.nz
We have names for various diseases and mostly incureable and unidentifiable for western pharmaceutical medicine; which unfortunately is the reigning conventional medicine today; excercising a mindlock on the mass media, the laws of countries, and the vast majority of people.
Thanks to the internet today, the word is out that parasites are the big elephants stomping in our room. The true culprits for many of today's health problems. Including eczema. Some are local infestations, some are systemic.