After that grueling eczema fight, my journey to ultimate fitness continues.
I just finished my 7th and final colon hydrotherapy session. Some white stuff (probably yeast) and some black stuff (old sh*t) but mostly brown and yellow stuff.
What is next and why am I doing this?
– More monthly liver flushes until all stones have disappeared.
– A simplified nutrition plan
– An exercise program I enjoy
– An earlier sleeping schedule (I usually sleep by 12mn, I must learn to sleep by 10pm)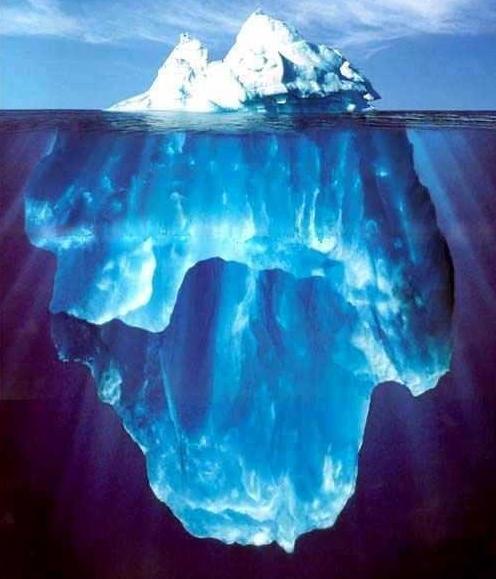 eczema is just the tip of an iceberg
Some people have asked me: "You are now cured of your eczema, why the fuss with more stuff?"
My answer is: "The eczema I suffered was just the tip of a very big iceberg."
The eczema on my skin was a mere symptom that something terrible was happening to my body. I was extremely UN-healthy. I lacked exercise, I lacked proper nutrition, I was stressed, I got little rest, my blood was toxic, my detoxifying organs were blocked (colon and liver). Now this realization scares me.
I plan to have more children, I want to raise all of them, I plan to be a doting – educating – grandfather, to see to all of them succeed. I can't realize that dream if I was unhealthy or dead.
I now realized that I have to become the family healer / doctor shopper myself! This experience has paid off with me successfully healing my wife, my children, my grandmother, my brother. I can do this because I personally know them, their histories, their genetic make up.
This eczema experience and others (like infertility) led me to a wealth of truth in health. Permanent cures at the very core. My world opened up to health websites (curezone, newstarget, mercola, doctorwithin, doctor wong, etc), books (kevin trudeau, andreas moritz) truth websites (truthseeker, rense, savethemales), new types of doctors I never knew before: herbalists, holistics, anthroposophics, chiropractors; organic foods and a lot more.
Truth in science is important. I discovered that TRUTH in real cures and real health was UN-PROFITABLE for the multinational pharmaceutical industry, multinational food and drink industry, schools and big media they sponsor.
To get you started on your way to the truth in health, I have found the following resources to be the most important foundations of my health education:
#1 – www.thedoctorwithin.com by Dr. Tim O Shea (read the whole website)
#2 – Timeless Secrets of Health & Rejuvenation by Andreas Moritz at http://www.ener-chi.com/more_key.htm (buy the book)
#3 – Natural Cures (they don't want you to know) by Kevin Trudeau at www.naturalcures.com (buy the book)
When you are ready to ask questions, go to the forum www.curezone.com.
It will take time for you to be able to absorb all the information and be re-educated. For most people you will realize that everything you knew about health from school, from mainstream TV and magazines, were all lies. Welcome to the matrix.
By taking the RED PILL of truth, by starting to read the above resources, you will undergo a mind altering experience, you will be flooded with truth. First in disbelief, then in anger, then in acceptance, then in your health.
Only the truth will give you health. Only the truth saves lives.