This is a blog post expressing my eternal gratitude to my first true healer, teacher and friend, Manang Lorna Reyes. The kids and I visited her in her resident town at Morong, Bataan. We were in neighboring Anvaya Cove and thought it would be cordial to spend a few short minutes with Manang Lorna.
We met at Delia's Resort. Ate Delia has new air conditioned rooms costing 3,000 to 5,000 per day. More tourists with neighboring Anvaya Cove opening up huh?
Manang Lorna is now the sole surviving healer in the town. Apong Janus, the other only other healer had died. Like all true healers Manang Lorna is still dirt poor. She does not know what to charge, and the healed do not compensate true healers enough. In the town, healing fee is just what the patient volunteers to give.
Manang Lorna is a 3rd generation herbalist relying on experience and handed down oral tradition. She gets fresh herbs herself and processes the herbs herself. She knows concepts well enough. Although her humor is something most impatient urbanites may have difficulty in understanding.
Manang Lorna was the one who taught me the concept of dirty blood and cleaning the blood as related to my eczema. She opened my mind to a concept alien to western medicine. I am cured today because Manang Lorna opened my mind and made the first great steps to healing me with her at home treatment, we stayed together for 45 days in 2005.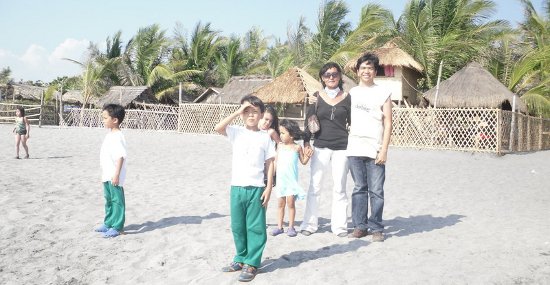 If you need at home healing, Manang Lorna Reyes may be the one you need. Call her at 0907-4316173.